I am a teacher.
Teaching runs in my blood
I was born in family of Educators.
It is a Mission not a Profession!
Teachers
Teachers are heroes of today
Molding young generation in every way
To be independent free from slavery
And be a strong pillar for their country.
Teacher are fiends, a mother so true
Teaching the children to read and write too
Number counting. problem solving
Making every lesson fun and interesting.
Distributing goodies to the children during Christmas Party 2009. Learning should be fun through incentives and rewards not through punishment!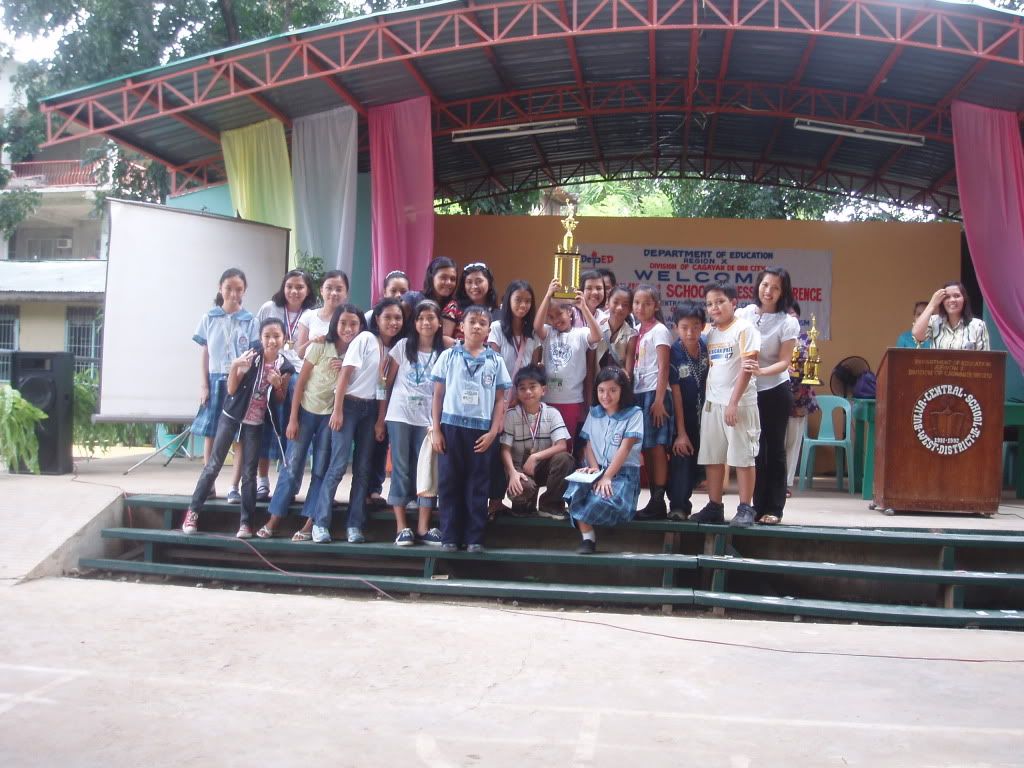 As a coach, Posing with our trophy we are again the Division School Press Conference Champion 2009
Learning should be fun. I make sure that learning is not only within the four corners of the classroom. I give them the idea and guidance to creatively initiate the activity. I just suggest we gonna have "parade of flags" as a culminating activity for the United Nations Celebrations. I am a subject teacher of HE-Heograpiya, KA-Kasaysayan at SI- Sibika. They responded creatively. I was surprise they wore their colorful costume. Not only that, they prepared yells and cheers for their continent! Education should not only teach them to eat fish but to teach them how to catch a big fish!
As Facilitator, Teacher is generous, willing to share her ideas to other teacher. Guiding participants in the Seminar.
Being a teacher is a noble task. It requires patience, endurance, and commitment. It is just fitting to honor teachers. Good that the World recognizes through Celebrating "World Teacher"s Day- My Teacher,My Hero!"
I am linking this to: Blue Monday, Blue Thursday,