Just last week many Filipinos devoted themselves to the celebrations they inherited from Spanish heritage. Catholicism is one of the most important among this heritage and it influenced Filipino's tradition and culture.
The Santo Ni
ñ
o celebration is one of the most common celebration that depicts the blended Ancient Filipino culture and Spanish influence. According to history Magellan's troop presented this "Ni
ñ
o" to Raha Humabon and Reyna Maria as a token for their hospitality that made Magellan's troop penetrate the island of Cebu. This couple was then baptized and known to be the first
Roman Catholic Filipino during Magellan's expedition.
Today, many Filipinos especially Cebuanos ( people of Cebu Philippines) still commemorate the event every 2nd week of January. The highlight of their celebration is the street dancing which is known as "Sinulog". Colorful clothes and props are used to display the richness of their tradition.
But, a childish question popped out in my mind.. Why is it many people even the government spend lavishly for events like this while many are hungry and have not eaten a meal.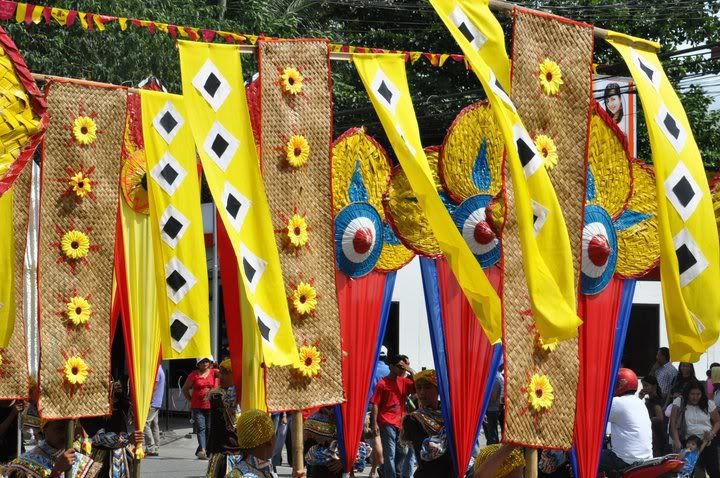 Colorful Props during " Sinulog"